Mehovich Sergey Anatolyevich
Primary tabs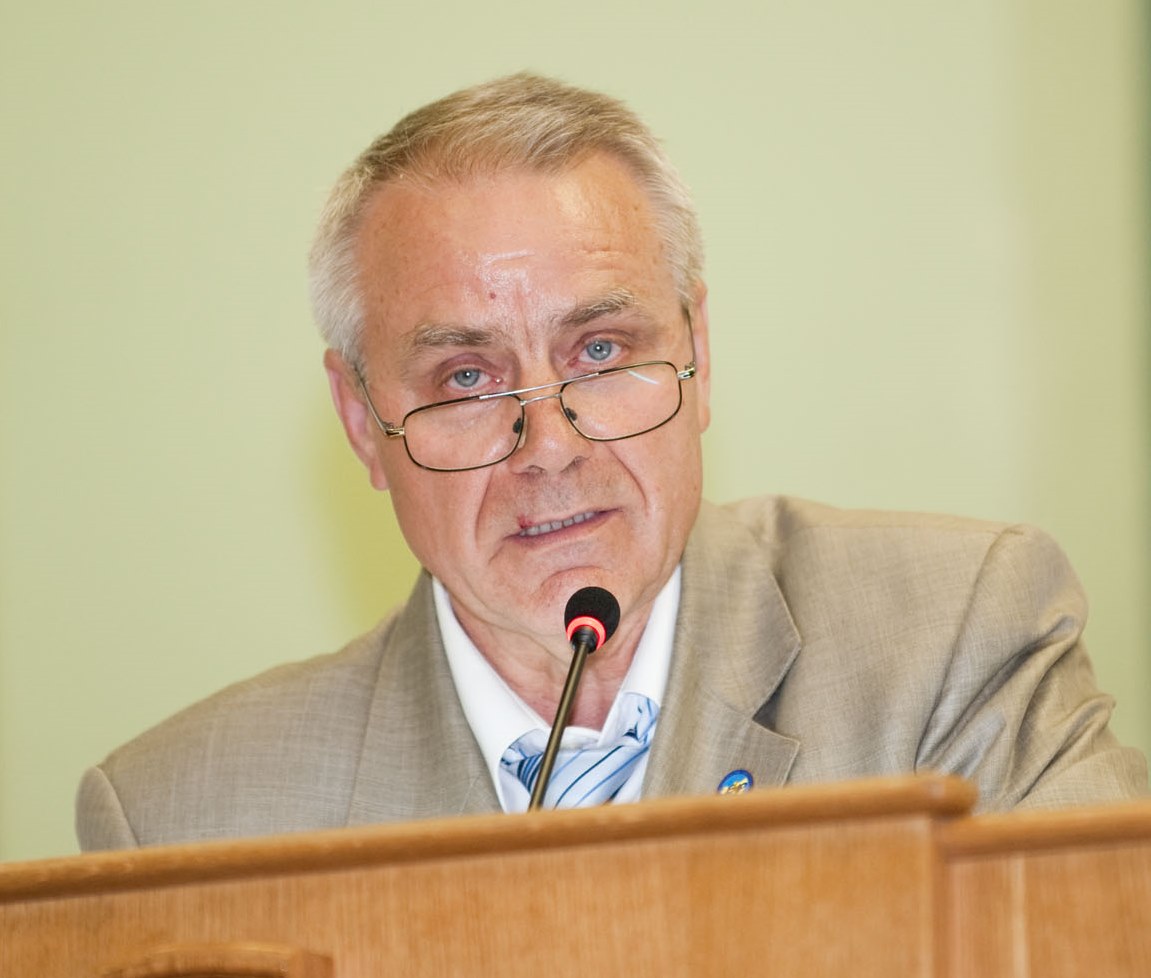 Mehovich Sergey Anatolyevich
is Professor of the Department of Economic Analysis and Accounting of National Technical University «Kharkiv Polytechnic Institute», Candidate of Economic Sciences.
Born on December 26, 1945 in the city of Myrhorod, Poltava region. He graduated from the Radio Faculty at Kharkiv Polytechnic Institute (1968). During his student years he was a commissioner of the Kharkiv city student construction team in Karasus district of Kostanai region of Kazakhstan. At the age of 22 he was awarded the medal «For the Development of Virgin Lands» and the Diploma of the Presidium of the Verkhovna Rada of the Kazakh SSR. After graduating from Kharkiv Polytechnic Institute, Sergey Anatolyevich worked as an engineer.
He was invited to the Kharkiv Komsomol Regional Committee, where he headed the of International Youth Tourism Bureau «Sputnik» and did a lot in the field of youth patriotic education and strengthening the authority of Kharkiv Region in the international community.
In 1985 Sergey Anatolyevich founded the Department of Economics, Organization and Planning of Flexible Production Systems at Kharkiv Engineering and Economics Institute. In the branches of the department at KRPA «FED» (Kharkiv Research and Production Association «FED») and SE «Plant Ukrelectromash» (Kharkiv Electrical Engineering Plant «Ukrelectromash»), scientists and industrialists developed and put into practice the projects to create the first domestic robotic complexes.
In the early 90s S. A. Mehovich headed Kharkiv branch of the MIRBIS (Moscow International Higher Business School), where, together with prominent industrialists N. A. Kutsyn, N. P. Bilous and A. A. Zhdanov he created a unique methodological basis for training managers in a new era of market relations. During 1990–2000 headed joint ventures with Bulgaria and Cyprus, whose effective activities contributed to the creation of an attractive investment climate in Kharkiv region and increased its international prestige.
Since 2001 Professor Mehovich has been working at the Department of Economic Analysis of National Technical University «Kharkiv Polytechnic Institute». In addition, S. A. Mehovich is a founder and Director of the limited liability company «Scientific and Technical Center «Energy Technologies» and Editor-in-chief of the national scientific-production and informational journal «Energy Saving. Power Engineering. Energy Audit».
Author of about 200 scientific papers, including 5 monographs and 6 textbooks. Under his scientific supervision four candidate dissertations have been prepared. He is a laureate of the All-Ukrainian contest «Leader of the Fuel and Energy Complex 2006», the regional rating «Kharkiv Resident of the Year — 2006», and also has government awards.
On February 26, 2016 Mehovich Sergey Anatolyevich was awarded the Honorary Badge of Kharkiv Regional Council «Slobozhanska Slava». He was awarded this award for «many years of conscientious work, significant personal contribution to the social and economic development of the region, active scientific and pedagogical activities, significant labor achievements and high professionalism».
Permanent Representative of the International Public Organization «Association Slobozhanshchyna» in Kharkiv region, President of the Kharkiv regional public organization «Veterans of Youth Associations». For more than 12 years he has been engaged in charitable activities and patronage, supporting the fellowship of the «Association Slobozhanshchyna» in Kyiv.
For more than 30 years Professor S. A. Mehovych has been engaged in teaching. Currently he teaches such disciplines as «Theory of Economic Analysis», «Strategic Analysis» and «Strategic Enterprise Management» at National Technical University «Kharkiv Polytechnic Institute».
Research interests: innovation, organizational and economic issues of flexible production systems, tools for creating a competitive enterprise: reorganization, restructuring, reengineering, problems of reforming the energy market of Ukraine.