Gren' Larysa Mykolayivna
Primary tabs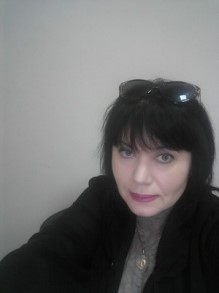 Gren'
 Larysa Mykolayivna is Associate
 Professor of the Department of Pedagogy and Psychology of Social System Management of 
NTU
«
KhPI
», Deputy Head of the department of pedagogical work, Candidate of Pedagogy (Ph.D).
Born on October 20, 1963 in the village of Honcharivka, Krasnodon region, Luhansk oblast (Ukraine).
In 1985 she graduated from the Philological Faculty of the T. H. Shevchenko State Pedagogical Institute in Voroshylovhrad. (nowadays — the  Luhansk Taras Shevchenko National University)
From 1985 to 2000 she worked at the O. F. Zasyadko Topez Mining College, first as a teacher, and later as Deputy Director of pedagogical work. During 2000–2014 she worked at the private higher educational establishment Kharkiv Institute of Economics and Management of Market Relations, where she held positions: Associate Professor of humanities and general economic disciplines; Deputy Dean of pedagogical work at the Torez Faculty. 
At the same time she studied at the Kharkov Institute of Economics and Management of Market Relations, (graduated in 2006) and did postgraduate studies (Ph.D) at NTU «KhPI» (graduated in 2009)
In 2010, she defended her thesis on Pedagogy «Pedagogical conditions for focus formation on successful professional activity of higher technical educational establishments students», and in 2011 received the title of Associate Professor. 
Since 2014 she became Associate Professor of the Department of Pedagogy and Psychology of Social System Management at NTU «KhPI», Deputy Head of the Department of pedagogical work.
Main research interests: education management mechanisms in Ukraine; management of educational innovations; psychology of management; leadership; pedagogy of facilitation.