ChalaYuliia Mykolaivna
Primary tabs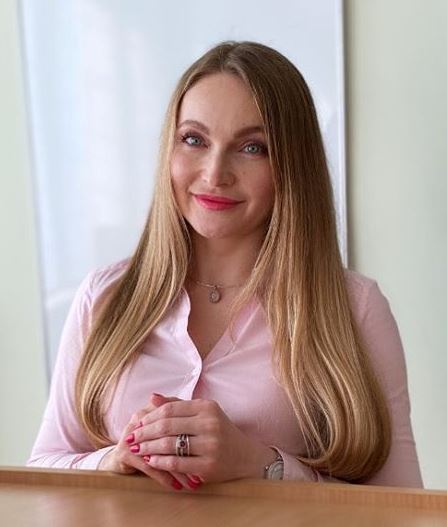 List of publications of Y. M. Chala
ChalaYuliia Mykolaivna is Candidate of Psychological Sciences, Associate Professor of the Department of Pedagogy and Psychology of Social System Management of National Technical University «Kharkіv Polytechnic Institute».
Born January 23, 1977
In 2003, she graduated from the Rivne State University of Humanities in the specialty «Pedagogy and Methodology of Secondary Education. Language and Literature (English, German) », qualification — teacher of language (English, German) and foreign literature.
In 2012, she defended Ph.D. thesis in the specialty 19.00.07 — «Educational and Developmental Psychology». Thesis topic: «Osoblyvosti nabuttia profesiino znachushchoho dosvidu maibutnimy psykholohamy» [Features of the acquisition of professionally significant experience by future psychologists]. In 2013 she received a scientific degree — Candidate of Psychological Sciences. In 2014 she received the academic title of Associate Professor. Since 2014 she has been working at National Technical University «Kharkiv Polytechnic Institute».
Teaches disciplines: social psychology, family psychology, projective techniques in psychology, etc.
Scientific interests: psycholinguistics, psychodiagnostics of future specialists' professionally important qualities.