Happy Independence Day! With faith in the future!
Primary tabs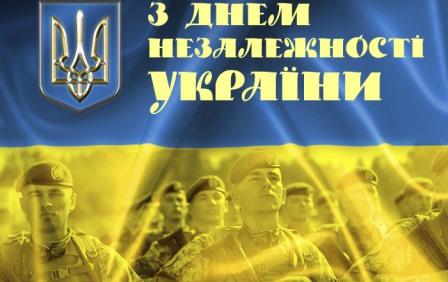 The Scientific and Technical Library congratulates you on the Independence Day of Ukraine. On the occasion of this great for every Ukrainian holiday, we wish you and your families Victory, Peace and many years of life in our free country! 
The Independence Day is celebrated annually on August 24, 1991 in honor of the Act of Declaration of Independence of Ukraine adoption, which was confirmed by the people at the All-Ukrainian referendum on December 1, 1991.
Today, just like for many centuries, Ukraine is fighting for its right to independence with weapons, so this holiday is very important for all Ukrainians.Ukraine State Birthday! This is a holiday of memory of entire generations of our ancestors who created the nation and fought for statehood.who created the nation and fought for statehood. It is worth thinking about tomorrow, about future generations, about our responsibility for history.
This is the day on which the Past and Future of Ukraine meet annually. The past should inspire wisdom. The future should teach us responsibility for decision-making.
The proclamation of the Act of Independence of Ukraine opened a new page in the history regarding the STATE of Ukraine formation!
We wish with all our hearts: LIVE UKRAINE, BLOOM, OUR COURAGE BEAUTY!!!