Use the Web of Science!
Primary tabs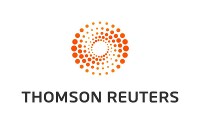 The Scientific and Practical Seminars on the usage of information products of the Thomson Reuters company will be held in the NTU «KhPI» Scientific Library.
On June 15, 2016 from 10:00 to 12:00 – Modern scientific journals: basic requirements, a website layout, indexing in specialized databases and Web of Science, doi.
Members of the editorial board, the magazine staff are invited to participate.
On June 15, 2016 from 13:00 to 15:00 – Capabilities of the Web of Science Platform (Thomson Reuters) for qualitative research investigations.
Scientists, postgraduates, students and librarians are invited to participate.