«Once more the spring had come...»
Primary tabs

On March 31, 2017, there was held the opening of the painting exhibition of Tetiana Ivanova.
The event took place in the conference hall of the library.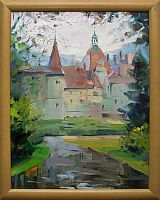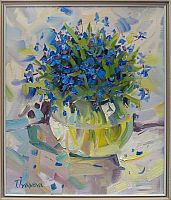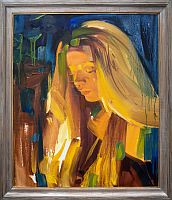 This is the second personal exhibition of a regular participant of international plein air events, participant of exhibitions of the Union of Artists of Ukraine, the graduate of the Kharkiv State Academy of Design and Arts Tetiana Ivanova. Carefree, spring atmosphere created by cheerful colours and original techniques of producing of landscape and portrait paintings, immediately envelops visitors, gives a sense of awakening to a new life. The students of the Kharkiv Computer and Technology College and the students of NTU «KhPI» Mykhailo Kostin (Economic Faculty) and Yevhen Krykun (Mechanics and Technology Faculty) made a literary and musical greeting. There was an atmosphere of spring, youth and happiness in the air.
Photoreport​