Akira Kurosawa and Hayao Miyazaki ― the Stars of World Cinema
Primary tabs

On March 30, 2017, there was held the movie night «Akira Kurosawa and Hayao Miyazaki ― 
the Stars of World Cinema». The event took place in the conference hall of the library.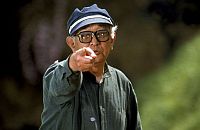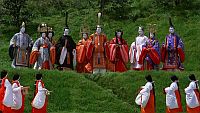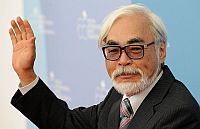 The year 2017 has been declared the Year of Japan in Ukraine. The KhPI Film Studio and the Scientific and Technical Library of NTU «KhPI» organized a movie night for all connoisseurs of cinema art. The movie night was held within the framework of «Film Meetings» series and was devoted to the creative work of Japanese film directors Akira Kurosawa and Hayao Miyazaki. The head of the studio, film expert Iryna Zhoresivna Faustova has acquainted students and staff of the University with the traditions of Japanese cinema and animation, as well as with the original worldview that was presented to the world by gurus of the Land of the Rising Sun. Attendees revised fragments from the films, which have become the world classics: «Seven Samurai», «Rashomon», «Dersu Uzala», «Akira Kurosawa's Dreams», anime «Howl's Moving Castle», «Spirited Away», «The Wind Rises» and others. Japanese music performed by Serhii Perepelytsa, an employee of the NTU «KhPI» museum and a friend of our library, carried participants of the movie night away to the country of cherry blossoms.
Photoreport