The Science Night 2016
Primary tabs

On September 24, 2016, the Scientific Library affably opened the door for comers and goers
willing to participate in the project «The Science Night 2016».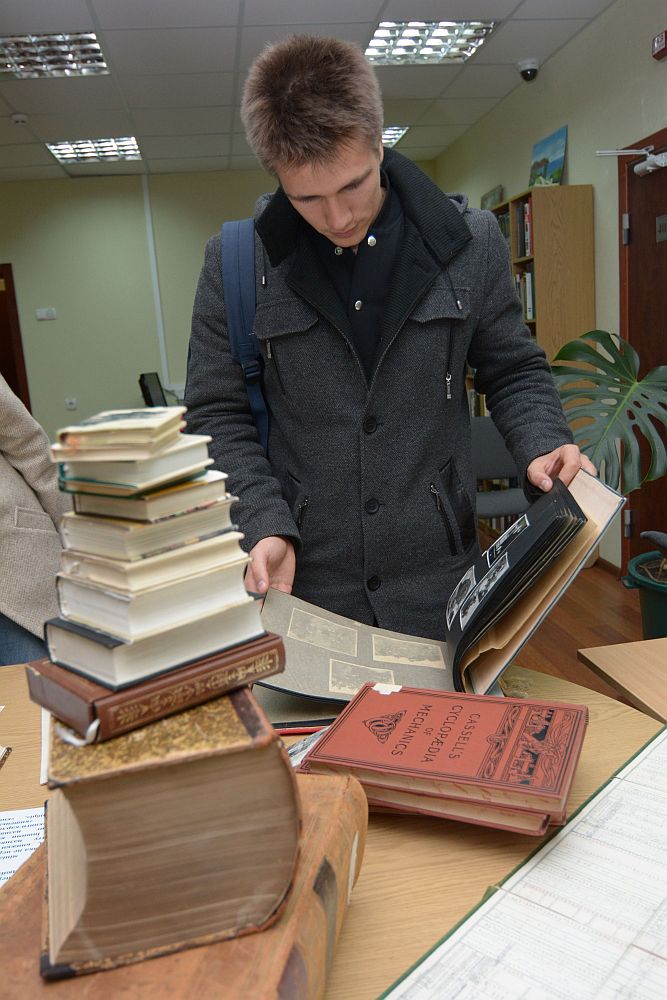 «The Science Night 2016» was a vivid and interesting event at the Polytechnic University Library. The guests were greeted with NTU «KhPI» Students' Palace creative groups performances, rare books exhibitions, scientists' works of our University, art exhibitions of amateurs and professional artists. During the excursions students, teachers, pupils and their parents got acquainted with the unique editions of the Library collections, with information resources and services and cultural activities. All visitors had a unique opportunity to touch the past and look to the future, to feel XIX-XXI centuries students.
Photoreport