On the occasion of the 55th anniversary of the first human space flight
Primary tabs

On April 19 and 20, 2016, there were held the meetings with Leonid Kadenyuk, the first
cosmonaut of Independent Ukraine, Major-General of the Armed Forces, Hero of Ukraine.
These meetings took place in the conference room of the library.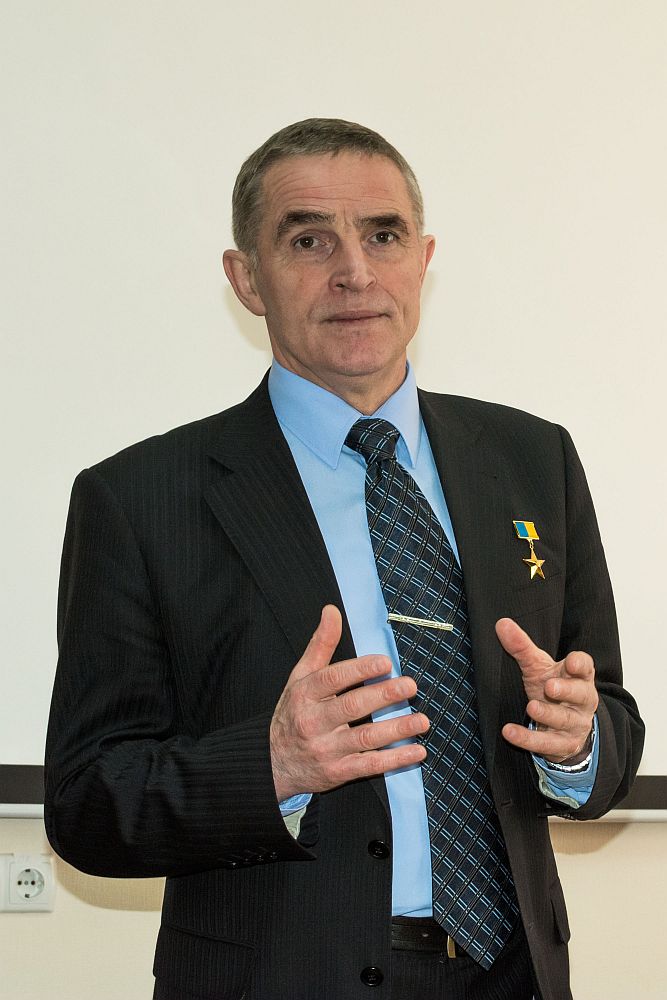 Within the framework of the International Scientific and Theoretical Conference «Ukraine and the World: Humanitarian and Technical Elite and Social Progress» there was held the forum dedicated to the 55th anniversary of the first human space flight. The event became so special because of the participation of the first cosmonaut of Ukraine Leonid Kostyantynovych Kadenyuk. In the course of the meetings, students, schoolchildren and public representatives took a keen interest in the history of flight, in the current state and the prospects of development of the space industry. They also shared their personal impressions and told about curious incidents that have happened to them. The hall was filled with a friendly atmosphere.