The Unusual Hobby in Creative Library
Primary tabs

On March 16 and April 7, 2017, there were held the master classes on textile painting (batik).
The events took place in the conference hall of the library.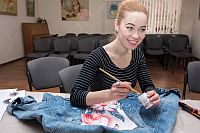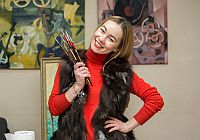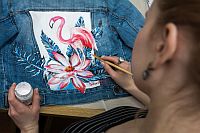 The events were held on the initiative and under the direct supervision of the regular participant of the exhibitions of painting, a good friend of the library, an assistant of the department «General and Experimental Physics» of the National Technical University «Kharkiv Polytechnic Institute» Yuliia Ovcharenko. The artist told participants of the master classes about the basics and history of development of the textile painting art, about creating of accessories and decoration of interiors. Everybody had an opportunity to get acquainted with nuances of the batik technique and to create his or her own artwork. The master classes aroused great interest among the library visitors and staff. That's why they will be continued on May 18, June 7, June 16 and June 23.
Photoreport